A video wall adapted to the requirements of a car park
Increase your reactivity and control of your facilities with an innovative tool.
Be more efficient with a targeted and dynamic display.
The video wall is a set of video screens installed side by side. Each screen is controlled by a display unit to form a large mosaic.
IVPark Video Wall allows operators to program hot spots at different sites and monitor them at a glance.
Each thumbnail in the mosaic allows the display of a camera or a cyclic.
On the hardware side, it consists of a computer server distributing the images to displays connected to professional quality screens, suitable for 24/7 use.
This design makes the system modular, easily configurable and maintainable.
Its installation can be carried out with a whole range of stand or wall mounts.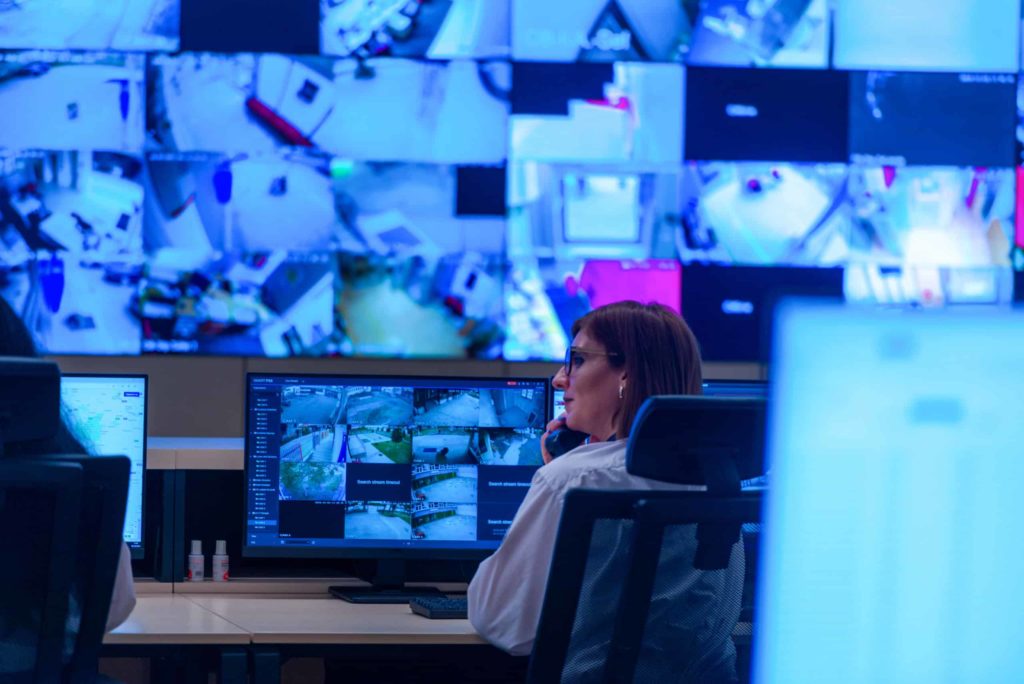 A video wall adapted to the requirements of a car park
In case of a critical alarm in IVPark Contact, the video wall switches to Dynamic Display on Alarm mode
In this mode, it automatically displays on the video wall screens :
the information related to the alarm: name of the park, the zone, the alarm label and who to contact (in particular, in case of fire, the telephone number of the fire station concerned),
the predefined cameras for the area in which the alarm occurred.
This automation allows the personnel to have, at a glance and without risk of error, all the elements necessary for the correct interpretation and treatment of the problem.