Centralized management of car parks
The digital revolution is leading the parking industry towards new multimodal travel practices incorporating new tools and concepts:
Mobile applications
Micro and shared parking lots
Online sales
Short term bookings
Packages including parking
MaaS : Mobility as a Service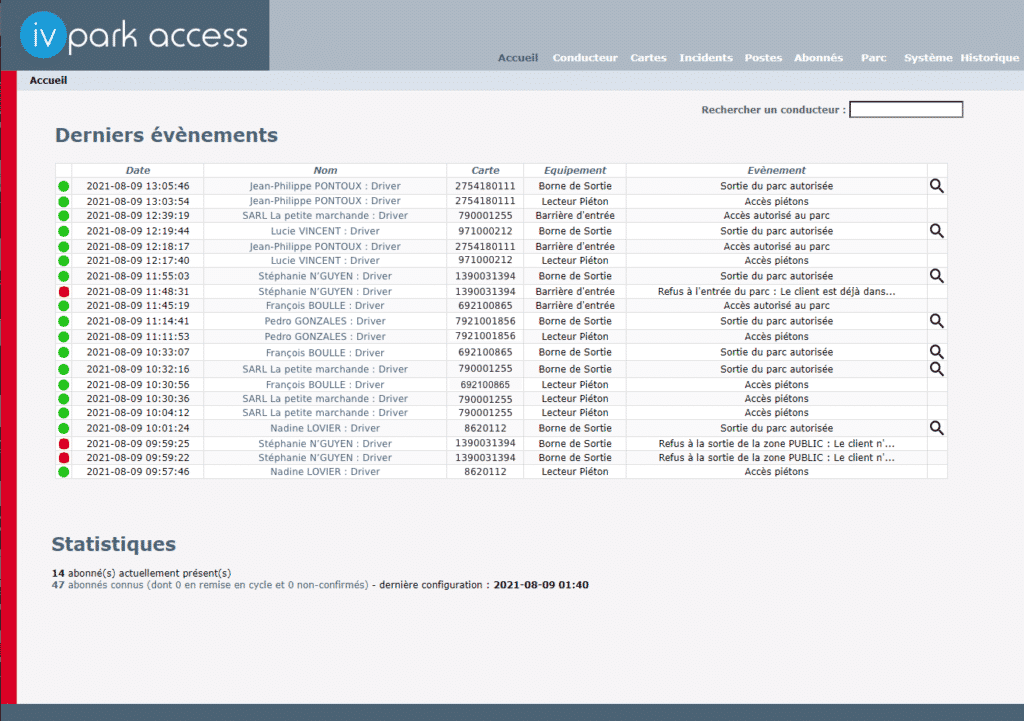 Quick and easy integration of a new partner or PMS
IVPark Access is the middleware that links these new management systems and the access equipment in the field (PMS, plate readers, Mifare badge readers, digicode, QR-code, …)
Located at the crossroads between management systems and field equipment, it optimizes the number of interfaces and offers increased technical flexibility for new equipment manufacturers.

Exponential increase in the number of interfaces                                                                            Linear increase
In addition, its open architecture makes it easy to integrate multimodal applications through the integration of new APIs.
Furthermore, IVPark Access has an interface with the AKIS system, the reference business solution for centralized management of parking lots in a multi-product, multi-service, multi-park and multi-equipment environment.
Finally, IVPark Access also allows to manage sites without PMS via the installation of all-IP ID readers (licence plates, badges, codes…)
A complete interface with PMS
Licence plate, badge, QR-code… reading
Immediate collection of overruns on exit via the PMS or post-payment via the management system
Displaying messages on the PMS displays
Remote control for opening doors and gates
Management of crossings via induction loops
Updating the counters of available parking spaces
Stand-alone mode with local whitelist
Local physical or remote virtualized server
Interface with IVPark Contact which allows the following operations:

Sending of regularizations in case of illegible licence plate, forgotten card,
Visualization of the licence plate number or, badge, QR-code…
Equipment monitoring
Mutualization of the interface with the PMS